CALZE SABAS
Company
Our products are made entirely within the company, combining the highest attention to artisan details with the use of advanced technology.
CALZE SABAS
Socks production
Are you a reseller? Do you have your own brand? Calze Sabas since 1960 has specialized in the production of high quality men's socks, both with its own brand and in private labels.
New collection
Cashmere
Available in a range of colors and design, for men and women.
CALZE SABAS
Mercerized Cotton
Over 200 products, classic and fashion.
Calze Sabas
Wool Socks
Australian Merino Wool.
New collection
Winter Cotton Socks
Organic cotton socks biofil
OUR STRENGTHS
The 5 golden rules
Our parents in 1960 had the dream of creating a small company for the production of socks, we children after almost 60 years, step by step focusing on quality, are proud to carry on that dream.
CALZE SABAS
Streetwear
Young and sporty fashion.
CALZE SABAS
Football & Rugby
Custom socks for teams
Do you want to make a gift?
Gift box
For every occasion

Occasions
Outlet
Discover our selections at discounted prices
S-Blog
News, promotions and lots of curiosities about the world of yarn!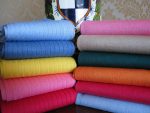 Solo i migliori cotoni hanno una fibra sufficientemente lunga per poter essere filati in titoli molt…